Resources & News: March 2021
Welcome to the Grand Central Library Newsletter, a monthly showcase of recommendations, programs, and services offered by NYPL staff and partners for our community.
ATTENTION: While Grand Central remains closed to the public, 50 branches are still open for returns and for grab-and-go service (picking up materials on hold). All items need to be checked out before you leave the building. We strongly recommend you try our new app for contactless checkout while still on the premises, and for accessing services while at home. Download on Android or Apple devices. 


 Click here for more information. 

We hope that you and your loved ones remain cautious and safe, but that you also continue to engage your curiosity with the great e-resources the Library provides. We're all looking forward to being back with you in person soon. Please stay in touch. 

Best Regards,

Grand Central Library Staff

Will Hall, Library Manager
williamhall@nypl.org
Live Virtual Toddler Storytime
Tuesdays @ 11 AM
March 2, March 9, March 16, March 23, March 30
Children ages 18-36 months and their caregivers can join us for songs, early literacy activities, and books!

Young Readers Book Club for Grades K-2!
Thursdays @ 5:30 PM
March 4, March 11, March 18, March 25
Join us on Google Meet as we read chapter books together, discuss, and enjoy reading activities and games that include rhyming, alliteration, and more!

Comics Drawing Club for Grades 3-5
Wednesdays @ 3 PM
March 3, Speed Rounds with Silly Prompts
March 10, Drawing Outer Space 
March 17, Drawing Animals
March 24, Designing Villains 
March 31, Cause and Effect

Illustration credit: Leo
Creative Writing Club for ages 8-12
Tuesdays @ 3 PM 
March 2, Writing Funny Stories
March 9, Writing Movie Scripts
March 16, Historical Fiction
March 23, New Fairy Tales
March 30, Poems
COVID-19 and College Admissions Info Session
Wednesday, March 3 @ 5 PM
The landscape of college admissions has changed significantly due to COVID19, and will continue to evolve through the foreseeable future. Advice on how to handle the SAT, ACT, AP exam results, test-optional policies, and admissions requirements will be explored in an hour-long information session, including the chance for participants to ask questions and raise concerns. 

The Princeton Review's ACT Practice Test Online
Saturday, March 13 @ 9 AM
Don't procrastinate! Take action NOW to ensure you improve your ACT score. Try a full-length free practice ACT online today via The Princeton Review. After the practice test, you'll receive a comprehensive score report detailing your strengths and weaknesses. Please click on this link in order to apply!
Hayao Miyazaki: A Hero's Journey
Tuesday, March 2 @ 6PM – Spirited Away
Online Book Discussion Group 

The Unlikely Adventures of the Shergill Sisters by Balli Kaur Jaswal

RSVP: Mar 9 @ 6 PM
Next Meeting: Apr 13 @ 6 PM
Online LP Record Club 
Bruce Springsteen's "Born to Run" (1975)                   
Friday, March 5, multiple sessions
The Monthly Mixtape: A Book Club for Music Lovers!
Thursday, March 25 @ 7:30 PM
Read a good music book lately? Together we will meet once a month to share what we are reading and listening to. Be inspired and get Recommendations from fellow music book lovers and library staff from Stavros Niarchos Foundation Library and Grand Central Library.

Jane Austen, Emma, and Music
Thursday, March 18 @ 6 PM
In this lecture on Jane Austen's "Emma", join Grand Central Library and NYPL Music staff for a look into Jane Austen's relationship with music and how it affected her writing.
An Existential Threat: A Book Club about Climate Change
Wednesday, March 24 @ 6 PM
To affirm our commitment to climate survival, we invite you to meet monthly to discuss a section of a book about climate change.

TALKING EMPOWERMENT IN BOOKS AND FILMS: Women's Rights are Human Rights
Thursday, March 25 @ 4 PM
This month we will be discussing Feldman's memoir, Unorthodox, about her experiences and separation from her ultra-orthodox community in Williamsburg, Brooklyn. We will compare how her story is portrayed in her memoir against the dramatization of her story in the mini-series about her life.
1:1 Tech Help
You can set up a 30-minute, one-on-one, meeting with library staff for assistance with technology and library resources/website. Please reach out to GrandCentral@nypl.org to set up an appointment.

NEW PROGRAMS ALERT

Brain Games
Thursdays @ 10:30 AM
March 4, March 11, March 18, March 25
Each session will feature some relaxing centering time, along with everything from word games to trivia, to get your needed mental fitness workout with the library. We will also feature some tips, books, and resources on how you can continue your exercise with Library resources from home! Hope to see you there!

The following are 30 commonly used words and phrases that pertain to the election process. Read it all through, refer back to it as needed, and share it with others, because a strong democracy is powered by an informed population.

Interview with Cartoonist Gabrielle Bell
Recently we reached out to cartoonist Gabrielle Bell to ask her about art and libraries. Originally born in London, Bell has been a resident of New York City for the past twenty years. Her work has been featured in multiple editions of the Best American Comics anthologies, and she has contributed work to numerous publications including McSweeney's, Bookforum, The Believer, and VICE magazine.

Manga in Libraries: Chatting with New York Public Librarian Emily Drew
Welcome to another Manga Worth Reading interview! This time we sit down and chat with Emily Drew of the New York Public Library (NYPL), the world's third-largest library system. As a result of its size, many folks out there rely on Emily to get their manga fix!  For anyone that's ever wondered what goes into the thought process of selecting the material (most importantly, the manga) you find at your library, this interview may pique your interest!
The New York Public Library App



You can use the new app for contactless checkout while still on the premises. 
Download on Android or Apple
Free One-on-One Tutoring
Get free, online homework help from one-on-one tutors, daily from 2 PM to 11 PM through our partnership with Brainfuse. Available in English and Spanish, for early elementary through high school students, in core subject areas. Video content and other resources are also available 24 hours a day. 
Scholastic Teachables
Sign in with your library card to explore this database for mini-books and printable activity sheets. Topics include: Language Arts, Math, Science, Foreign Language, Writing, and more. (Grades Pre-K–6)

Mount Sinai Sexual Assault and Violence Intervention Program (SAVI)  
If you or someone you know has been hurt by sexual or intimate partner violence, below are some options available to you.
• For emergencies, please dial 911 or visit your nearest Emergency Department
• To reach SAVI during our regular business hours (M-F, 9 – 5 PM EST): (212) 423-2140 or savi@mssm.edu
• To reach the 24-hour NYPD Special Victims Hotline: (212) 267-RAPE
• To reach the 24-hour SAFE Horizon Hotline: (800) 621-HOPE

NYC Well
Trouble coping? We're here to listen and help with problems like stress, depression, anxiety, or drug and alcohol use. For you or someone you care for. Text "WELL" to 65173, Call 1-888-NYC-WELL, or Chat here.

Virtual Senior Centers
Lenox Hill @ St. Peter's Church December Calendar
Senior Planet
Search and Care
We had so much fun at our last trivia program!
Trivial Matters of State: A Civics Trivia Hour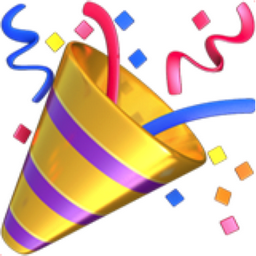 Congratulations to our winner Kristina K.!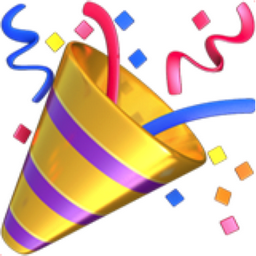 THERE WILL BE NO TAX ASSISTANCE AT THE LIBRARIES THIS YEAR
You can find out where to get tax assistance at this page on our website: www.nypl.org/taxhelp

For paper forms, please call the numbers below.
NYS – 518-457-5431
Federal – 800-829-3676
Join the larger NYPL online community at https://www.nypl.org/connect. Follow librarians and curators, find what's new, and even be a part of New York City history.
Get Our Newsletter by Email
If you were forwarded this email from a friend, sign up to receive it straight to your inbox, simply email us at GrandCentral@nypl.org. 
(To unsubscribe to our emails, please reply/write to GrandCentral@nypl.org with "unsubscribe" in the subject or body of the email.)